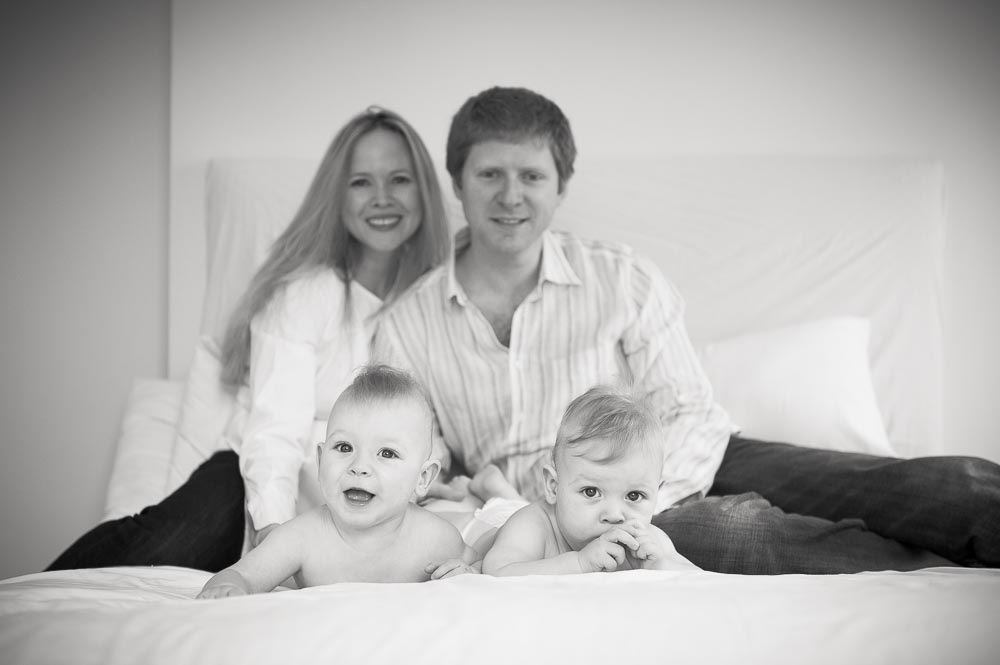 The bedroom is a lovely setting for a baby and family portrait session and a bit of preparation can help:
While you want the photographs to reflect your real lives, you might still want to do a little bedroom declutter and also check that the duvet cover and pillow cases will work with your clothes. (White is a safe option.)
Items like phone chargers, water bottles and alarm clocks on bedside tables can be distracting, while books, lamps and pictures usually add context to the photos.
Blankets
Have a selection of blankets and swaddling cloths to use during the shoot. A small duvet or padded blanket is perfect for shots like this where the baby is lying on the floor looking up. You want the blanket to be soft enough to be totally comfortable, but not so padded that they sink into it and have creases all around them. (Something like the kind of playmat that is used under a baby gym is the perfect thickness.)
Fluffy sheepskins are also lovely soft and appealing backdrops for baby photos.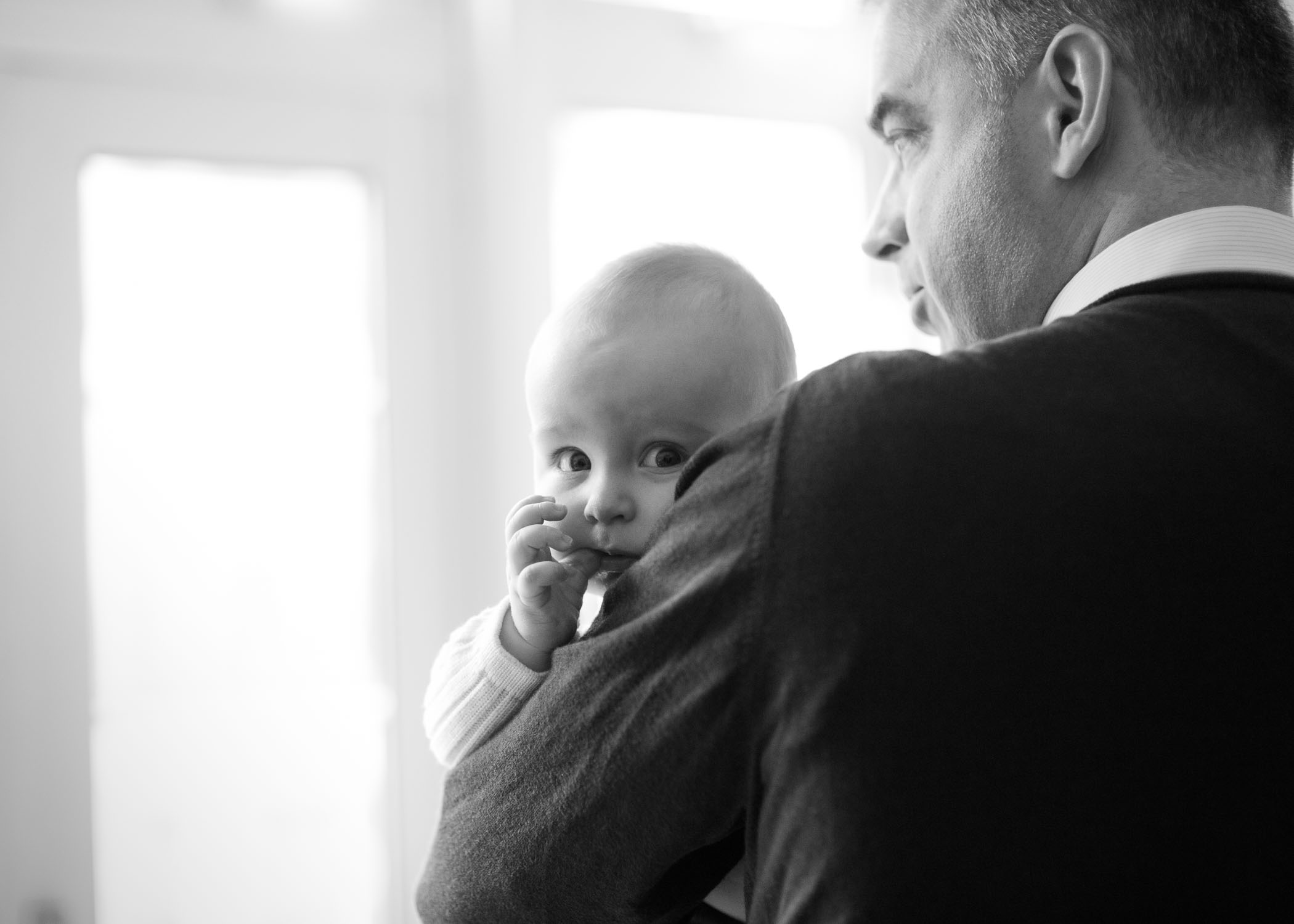 Refreshments and home comforts
During the shoot there will be lots of opportunities to take breaks for food - both for the babies and for the parents, and time for naps for the baby if necessary. it is better to have a break or photograph a sleeping baby than try to do portraits of an overtired and cranky one.
If you would like to have photographs of your baby in a nappy or nappy cover only, please remember to turn up the heating to a comfortable level in advance, and also plan your clothing accordingly.