The Pre-shoot Consultation
Before we meet for your photo shoot, we will have an in-person or telephone consultation.
It is included in the session fee, and it is the secret to making the shoot run smoothly, and to making your portraits utterly bespoke.
It's a chance for you to ask all the questions you might have, and for you to tell me what you would like for your family photographs.
For example, do you prefer indoor or outdoor photos, documentary shots or more formal? Do you hope to be in a lot of the photographs or just a few? Are there any particular shots that you have in mind? (Don't worry if you don't have any fixed ideas about this - I have lots of suggestions and experience and know exactly what type of portraits what families will love best.)
I get to find a little about your family and what you like to do together, and we get a feel for how it will be to work together.
Viewing the albums and mounted prints
If we meet in person before the shoot, you can see and feel the leather and linen bound albums and fine art prints that we offer, and you will get an idea of the range of choices available to you. I can show you which products are the most popular and talk you through the pricing options. If we don't meet, don't worry, you will get to experience them at the ordering session after the shoot.
What to wear and what to do
At this point in the consultation I also talk about how the shoot works, what to wear, and I'll give you lots of tips and tricks as to how to get the best from your children (and other family members!) during the session.
I will make suggestions about possible locations and we will agree a time of day for the session. This is based on your children's ages and what kind of look you want. Once it is all planned, all we have to do is make sure everyone gets a good night's sleep before we meet up…
The Photo Shoot
The shoot is relaxed and fun. You will get to play together as a family and will be able to forget that the camera is there. I will provide gentle direction to ensure that you are in great lighting and that you look your best.
We take lots of breaks and make sure that everyone is happy. Children don't do anything to order, but there are lots of time tested techniques to gradually getting the photographs we want.
When I know that we have enough portraits of everyone, I will finish the shoot and we will set a date for your ordering session a few weeks later.
In-Person Ordering
The in-person ordering session is included in your session fee and is part of the hands-on approach that our clients particularly value. We usually come to you for your convenience. We will show you your gallery of photographs and help you choose the ones that really feel right for you. We can advise on print finishes, and ways to put them together for the most powerful effect.
We will show you album and print box samples, together with swatches of leathers and cotton choices for the covers.
Session Fee
The session fee includes the pre-shoot consultation and the post-shoot ordering session and is £195 for a weekday shoot and £225 for a weekend or bank holiday.
Albums
The albums come in four different sizes and are printed on beautiful, acid-free, archival smooth matte paper. They are made in the UK and are bound with natural cotton or linen, jewel-coloured silk, or vintage leather.
All our products are sourced from companies who care about sustainability. Nearly all are made in the UK and with care for the environment.
Print boxes and albums start at £375. Please get in touch for a full brochure.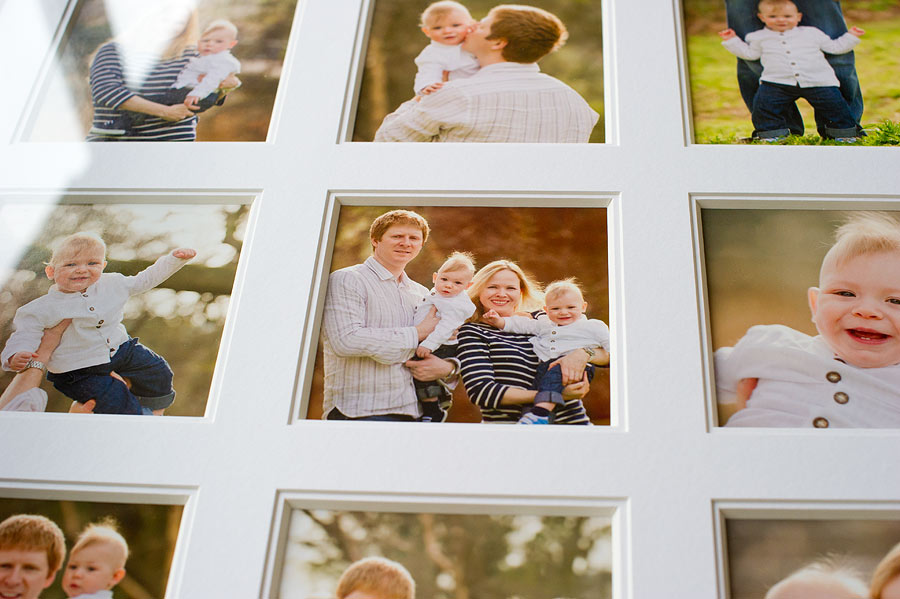 We also offer custom framing, with archival acid-free mounts and printing, and can give expert advice on the size and finish that will best work with your decor.
Framed prints start at £280. Please get in touch for a brochure.
Request a brochure
We would love to hear from you. Please get in touch and we will send you a brochure: